At SHENIX®, we're a group of innovators, dreamers, and problem-solvers. Our passion lies in crafting cutting-edge solutions that empower individuals and businesses to thrive in the digital age.
With diverse backgrounds and a shared commitment to excellence, our team brings a unique blend of expertise to the table. From entrepreneurs to visionary leaders, we collaborate seamlessly to transform ideas into reality.
But it's not just about the work; it's about the journey. We value creativity, curiosity, and a relentless pursuit of improvement. Our culture fosters an environment where ideas flourish, and every team member plays a vital role in shaping the future of SHENIX®.
Get to know the faces behind our groundbreaking projects and discover the driving force that propels us toward greatness. We're excited to have you join us on this exciting adventure!
OLGA CAMARGO, AIF®
Financial
Retirement & Wealth
Olga's Bio
Olga Camargo, AIF® has over 20 years of experience in the financial services industry. She is the CEO and Founder of SHENIX®, a fintech app built for Latinas and helps close the wealth gap to accelerate their economic and social transformation through culturally compatible financial education, professionally qualified Latino/x advisors and career coaches that speak English and Spanish. Olga is also a Partner and Co-Heads FARO Advisory and provides investment advisory services to individuals, businesses, and nonprofits. She specializes in servicing the Latinx community. Olga is Chair for Northeastern Illinois University's Foundation Board; serves as the Emeritus Board Chair for the Hispanic Alliance for Career Enhancement, served as Forbes Business Council's Financial Services Chair (2020-21); and is a 2019 Aspen Ideas Festival Ricardo Salinas Scholar. Crain's named her among "Chicago's Most Powerful Latinos". She serves on the Illinois State Treasurer's Hispanic Advisory Council. Olga earned both her Bachelor of Science and Master of Arts from the University of Illinois at Chicago. She holds the Accredited Investment Fiduciary or AIF® designation, an ethical certification issued by Fi360, formerly known as Center for Fiduciary Studies, and the Uniform Investment Adviser Law Examination, Series 65 License.
JUAN CARLOS AVILA, AIF®
Financial
Retirement & Wealth
Juan Carlos' Bio
Juan Carlos is also Co-Head of FARO Advisory (a division of TOROSO Investments) and provides investment advisory and retirement plan advisory services to clients that include: high net worth individuals, business owners, public and private corporations, public sector entities, and not-for-profit entities and foundations.
Juan Carlos has 32 years of financial service industry experience. Prior to joining Toroso, he spent 3 years as a Senior Vice President with Mesirow Financial where he co-led an investment advisory practice. Prior to joining Mesirow Financial, Juan Carlos spent 19 years at Merrill Lynch where he was a Senior Financial Advisor, Vice President, with the Private Client Group.
Juan Carlos served as Board Emeritus for the Hispanic Alliance for Career Enhancement (HACE), Trustee for the Illinois Children's Healthcare Foundation (ILCHF), a trustee for the Chicago Community Catalyst Fund, and a trustee for National Louis University. He received his bachelor of science degree in economics from the University of Wisconsin at Madison, and his masters in business administration degree from Northwestern University Kellogg School of Management.
PATRICIA MOTA, MPA
Career Leadership Development & Salary Negotiation
Patricia's Bio
Patricia is an innovative trailblazer, startup entrepreneur, author, connector, public speaker, and compassionate leader with a particular strength that exemplifies the mission of the Hispanic Alliance of Career Enhancement (HACE) to positively impact the workforce by cultivating the pipeline of Latinx/a/os talent and providing insight, access and support to their careers. Patricia serves as the President & CEO for HACE, leading strategy, fundraising & development, leadership programs, and expanding organizational reach on a national and international scale. Patricia is also a co-founder of SHENIX®, a Fintech tool to close the wealth gap that impact Latinas.  Patricia's story of transition is one that is representative of many of the stories of those positively impacted by programs and opportunities through HACE. Patricia is a proud Mexican-American, Latina, daughter of immigrants and first-generation college graduate and professional.  She is a fitness enthusiast, health and lifestyle aficionado.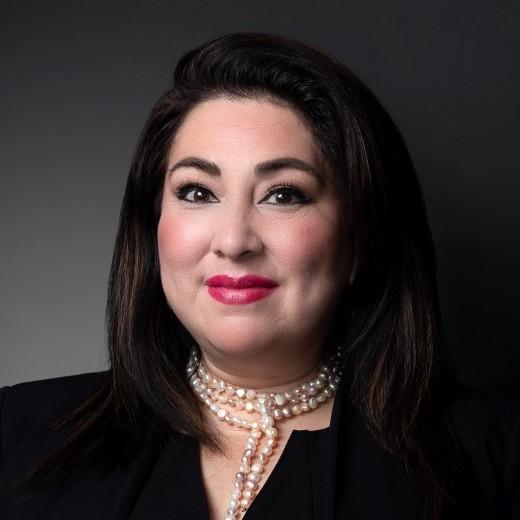 Olga Camargo | Faro Associates
FORBES | COUNCILS – Ask An Executive: How Can An Executive Invest In Their Community?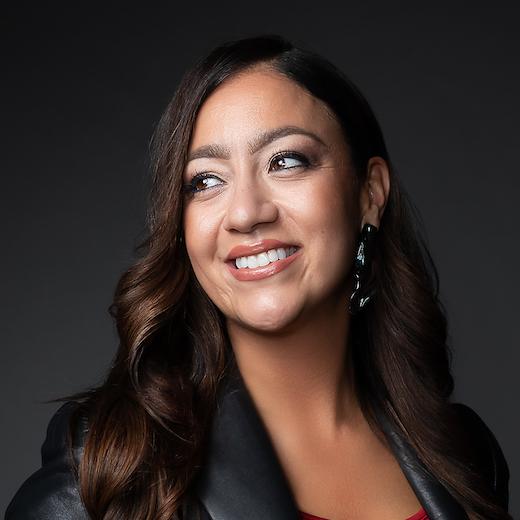 Patricia Mota | HACE
NEW YEAR, NEW CAREER – Kick start the new year with a new career opportunity! Take the first step and upload and/or update your resume on our Career Center.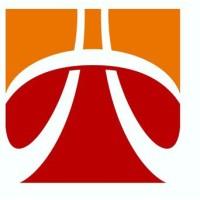 Christina Ezeagwuna | HACE
QUICK TIPS TO MAKE LEAPS AND BOUNDS INTO A FUTURE-PROOF CAREER – Here are a few things to strongly consider as you prepare for the hurtle…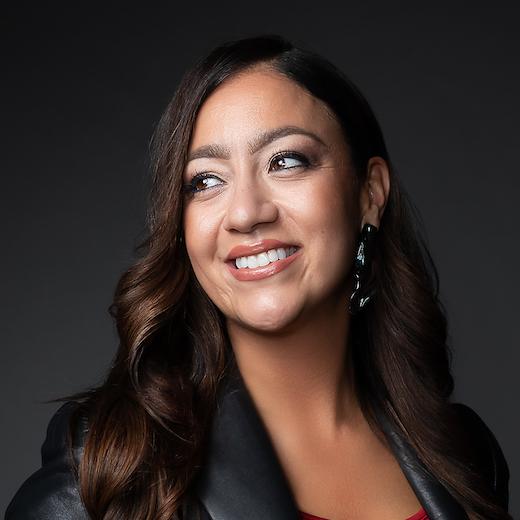 Patricia Mota | HACE
HOW TO CREATE A TEAM VISION BOARD FOR 2022 – Whether you need your team to feel inspired in meeting daily goals, or you're striving towards a personal dream career…
Mayra's Bio
Mayra's focus as a leader has been to guide and develop her team as well as to create systems that empower her organization to reach the highest levels of performance. Along with growing her business, Mayra understands and values the benefits of collaboration, mentorship and the need for constant learning. She has participated in a wide variety of programs and has been recognized by notable groups.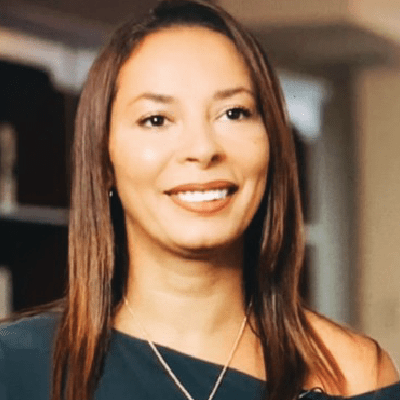 Paola's Bio
Paola Meinzer is a Colombian native; she holds a BA in Psychology. She is currently the VP of marketing and Business development for Manning Silverman CPA's and T&B, a business services firm. Paola is the Founder of MI Solutions, LEEN and the Latina Executive Golf Organization (LEX Golf). Through these organizations she's committed to promote, educate, connect, support, and celebrate the lives of Latinas in business. Paola's organizations and partnerships brings together a diverse group of highly motivated Latina from diverse backgrounds and industries.  Paola has served on several boards, and she has been recognized as a leader in her community. Paola is currently hosting a series of podcast interviews, where she highlights representatives of foreign countries, as well as business and community leaders. Paola's passion and personal mission is to inspire and encourage women to pursue their American dreams and definition of success.
Jacqueline's Bio
Jacqueline Ruiz is a visionary social entrepreneur that has created an enterprise of inspiration. With more of 20 years of experience in the marketing and Public Relations industry, she has created two successful award-winning companies, established two nonprofit organizations, published 29 books, the largest collection of Latina stories in a book anthology series in the world, and held events in four continents.  She has received over 30 awards for her contributions and business acumen.
Jacqueline is currently the CEO of award-winning JJR Marketing, one of the fastest-growing top marketing and public relations agencies in Chicago, and Fig Factor Media, an international media publishing company that helps individuals bring their books to life. Jacqueline is also the Founder of The Fig Factor Foundation, a not-for-profit organization dedicated to giving vision, direction, and structure to young Latinas ages 12-25 as well as the President of Instituto Desarrollo Amazing Aguascalientes, the first youth center in Calvillo, Aguascalientes, Mexico, offering various hands-on experience, courses, and global connections to support the local troubled youth in defining their dreams.
Jacqueline currently serves as a board member for the The Fig Factor Foundation, the Alumni Executive Board at the College of DuPage, LovePurse and the World Leaders Forum.  She is a recent graduate of the DePaul University Women Entrepreneurship Cohort 3 and the Stanford University Graduate School of Business, Latino Business Action Network Cohort 11. She represents the 2.6% of women entrepreneurs with over seven figures in the United States.
Jacqueline is one of the very few Latina sports airplane pilots in the United States and the founder of Latinas in Aviation global brand. She believes that "taking off is optional, landing on your dreams is mandatory."
DELIA GUTIERREZ MCLAUGHLIN

Delia's Bio
Delia is a trailblazing technology executive and entrepreneur, boasting over 20 years of experience in technology innovation, digital transformation, supplier diversity, and vendor management. As a first-generation college graduate, she has persistently sought opportunities to excel and has received numerous awards and recognitions throughout her career. Delia's success is rooted in her technology acumen, her ability to foster relationships with C-Suite executives and develop business strategies, incubate new business models, and build out large digital transformational programs within organizations.
In her role as Principal Engagement Leader for Amazon Web Services, Delia is an invaluable asset, partnering with Fortune 500 clients, managing relationships, and navigating corporate structures to discover innovative ways technology could reach new customers, deliver exceptional experiences, and grow businesses. Additionally, Delia invests her time in nurturing future leaders through coaching and mentoring.
Delia's entrepreneurial spirit led her to create her own company, AzTech Innovation, which she founded as CEO in 2011.  AzTech focused on IT vendor optimization and aimed to differentiate itself in the marketplace by providing avenues for technology MWBEs to have a seat at the table. Under her leadership, AzTech partnered with organizations to create and implement IT supplier diversity practices, leveraging IT MWBEs and increasing supplier diversity ROI.
Delia has been recognized for her outstanding leadership and innovation in technology. As a passionate champion of diversity and inclusion, she is celebrated for her unwavering dedication to empowering Hispanic communities and fostering the growth of future leaders. Her tenacity in elevating aspiring Hispanic professionals, collegiate candidates, and young trailblazers has garnered her a spot on the prestigious HITEC 100 list of the 100 Most Influential Hispanic Leaders in Technology for two consecutive years (2022 and 2023). Delia's advocacy efforts resonate in her recent appointment as the Lead of the Hispanic Star Chicago Hub. As a Hispanic Star Ambassador and esteemed member of the Strategic Committee at the United Nations Summit of the We Are All Human organization, she actively shapes global conversations and initiatives for a more inclusive world. This year and in 2018 Hispanic Leadership was celebrated as Delia was named to Who's Who in Hispanic Chicago/Suburban Chicago by Negocios Now. Also in 2018, Delia was invited to participate in the Tuck School of Business – Digital Excellence Program for Minority Entrepreneurs. In 2017, Delia was honored as Latina Style's: Entrepreneur of the Year in Chicago as well as selected to partake in the Stanford Graduate School of Business Latino Entrepreneurial Program, a 6-week business program open only to 75 national candidates. In this same year, Delia completed the 12-week Women's Business Development Center "Scale Up" program in Chicago while working to gain certification as a minority-owned business.
Throughout her career, Delia has been a keynote speaker and panelist, speaking on topics such as supplier diversity, STEM, and women in leadership. Delia is a member of the HITEC Foundation's Mentoring Committee working with college-bound students.  She most recently served as the Vice-Chair of the Board of Directors of HACE (Hispanic Alliance for Career Enhancement), a national non-profit dedicated to the employment, development, and advancement of current and aspiring Latino professionals. 
Delia's corporate accomplishments across multiple industries are vast, having held pivotal IT leadership roles at United Airlines, Aon Corporation and playing integral roles in projects at Catholic Health Initiatives and General Growth Properties and Ameritech (now known as AT&T). Throughout her career, she has demonstrated exceptional ability in strategic corporate advisory, program management, team development, and out-of-the-box long-term plans for organizational growth and success.
Education has always been a priority for Delia. She attended Our Lady of the Lake University in San Antonio, Texas, and earned her B.A. in Political Science with a minor in Accountancy from the University of Illinois at Chicago.
Today, Delia relentlessly pursues her mission to "Change the Face of the Game," embodying her unwavering dedication to strategic, goal-oriented vision as a distinguished executive professional, STEM advocate, and champion for diversity and inclusion. With an innate flair for excellence, Delia seamlessly incorporates her passions into all aspects of her life, from her enthusiasm for bowling, golf, and pickleball to her advocacy for underrepresented communities in the golfing world. As a proud member of the LPGA Amateur Golf Association, Delia continues to make her mark on the world with her unique blend of style, flair, and commitment to excellence.