OLGA CAMARGO, AIF®
Financial
Retirement & Wealth
Olga's Bio
Olga Camargo, AIF® has over 20 years of experience in the financial services industry. She is the CEO and Founder of SHENIX®, a fintech app built for Latinas and helps close the wealth gap to accelerate their economic and social transformation through culturally compatible financial education, professionally qualified Latino/x advisors and career coaches that speak English and Spanish. Olga is also a Partner at Toroso Investments and provides investment advisory services to individuals, businesses, and nonprofits. She specializes in servicing the Latinx community. Olga is the National Board Chair for the Hispanic Alliance for Career Enhancement, served as Forbes Business Council's Financial Services Chair (2020-21); and is a 2019 Aspen Ideas Festival Ricardo Salinas Scholar. Crain's named her among "Chicago's Most Powerful Latinos". She serves on the Illinois State Treasurer's Hispanic Advisory Council, and Illinois Latino Legislative Caucus Foundation's Economic Development Committee. Olga earned both her Bachelor of Science in Business and Master of Arts in Language, Literacy and Rhetoric degrees from the University of Illinois at Chicago. She holds the Accredited Investment Fiduciary or AIF® designation, an ethical certification issued by Fi360, formerly known as Center for Fiduciary Studies, and the Uniform Investment Adviser Law Examination, Series 65 License.
JUAN CARLOS AVILA, AIF®
Financial
Retirement & Wealth
Juan Carlos' Bio
Juan Carlos is also Co-Head of FARO Advisory (a division of TOROSO Investments) and provides investment advisory and retirement plan advisory services to clients that include: high net worth individuals, business owners, public and private corporations, public sector entities, and not-for-profit entities and foundations.
Juan Carlos has 32 years of financial service industry experience. Prior to joining Toroso, he spent 3 years as a Senior Vice President with Mesirow Financial where he co-led an investment advisory practice. Prior to joining Mesirow Financial, Juan Carlos spent 19 years at Merrill Lynch where he was a Senior Financial Advisor, Vice President, with the Private Client Group.
Juan Carlos serves as Board Emeritus for the Hispanic Alliance for Career Enhancement (HACE), Trustee for the Illinois Children's Healthcare Foundation (ILCHF), a trustee for the Chicago Community Catalyst Fund, and a trustee for National Louis University. He received his bachelor of science degree in economics from the University of Wisconsin at Madison, and his masters in business administration degree from Northwestern University Kellogg School of Management.
PATRICIA MOTA, MPA
Career Leadership Development & Salary Negotiation
Patricia's Bio
Patricia is an innovative trailblazer, startup entrepreneur, author, connector, public speaker, and compassionate leader with a particular strength that exemplifies the mission of the Hispanic Alliance of Career Enhancement (HACE) to positively impact the workforce by cultivating the pipeline of Latinx/a/os talent and providing insight, access and support to their careers. Patricia serves as the President & CEO for HACE, leading strategy, fundraising & development, leadership programs, and expanding organizational reach on a national and international scale. Patricia is also a co-founder of SHENIX®, a Fintech tool to close the wealth gap that impact Latinas.  Patricia's story of transition is one that is representative of many of the stories of those positively impacted by programs and opportunities through HACE. Patricia is a proud Mexican-American, Latina, daughter of immigrants and first-generation college graduate and professional.  She is a fitness enthusiast, health and lifestyle aficionado.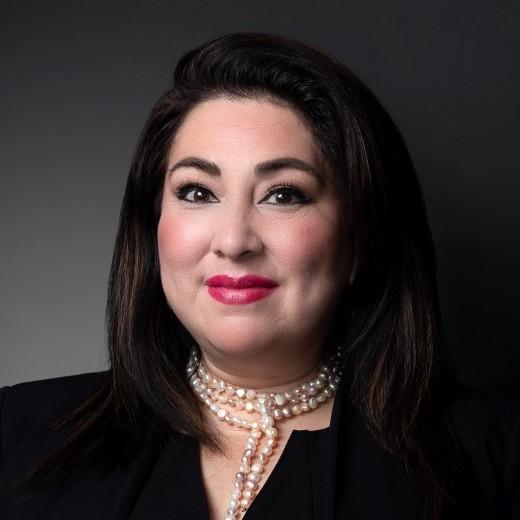 Olga Camargo | Faro Associates
FORBES | COUNCILS – Ask An Executive: How Can An Executive Invest In Their Community?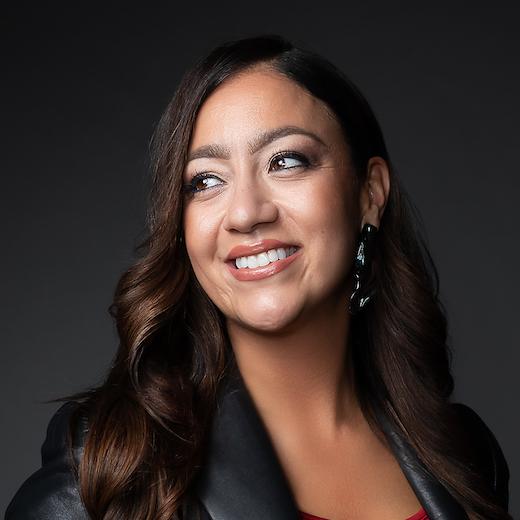 Patricia Mota | HACE
NEW YEAR, NEW CAREER – Kick start the new year with a new career opportunity! Take the first step and upload and/or update your resume on our Career Center.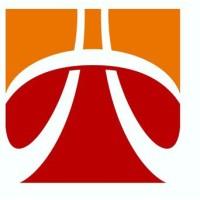 Christina Ezeagwuna | HACE
QUICK TIPS TO MAKE LEAPS AND BOUNDS INTO A FUTURE-PROOF CAREER – Here are a few things to strongly consider as you prepare for the hurtle…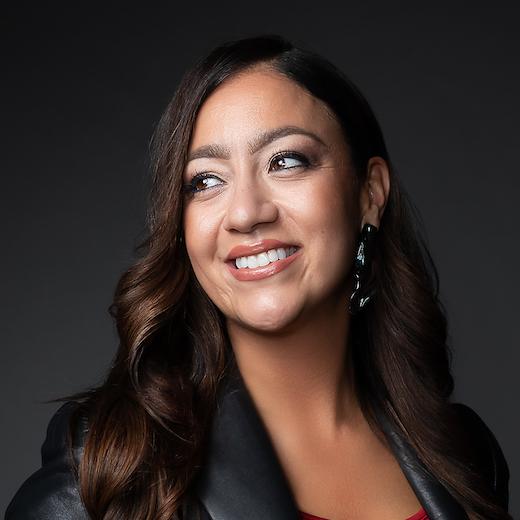 Patricia Mota | HACE
HOW TO CREATE A TEAM VISION BOARD FOR 2022 – Whether you need your team to feel inspired in meeting daily goals, or you're striving towards a personal dream career…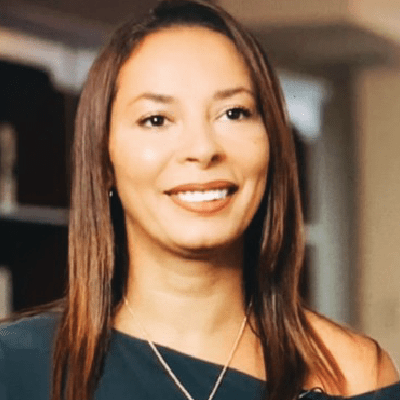 Paola's Bio
Paola Meinzer is a Colombian native; she holds a BA in Psychology. She is currently the VP of marketing and Business development for Manning Silverman CPA's and T&B, a business services firm. Paola is the Founder of MI Solutions, LEEN and the Latina Executive Golf Organization (LEX Golf). Through these organizations she's committed to promote, educate, connect, support, and celebrate the lives of Latinas in business. Paola's organizations and partnerships brings together a diverse group of highly motivated Latina from diverse backgrounds and industries.  Paola has served on several boards, and she has been recognized as a leader in her community. Paola is currently hosting a series of podcast interviews, where she highlights representatives of foreign countries, as well as business and community leaders. Paola's passion and personal mission is to inspire and encourage women to pursue their American dreams and definition of success.
Jacqueline's Bio
Jacqueline Ruiz is a visionary social entrepreneur that has created an enterprise of inspiration. With more of 20 years of experience in the marketing and Public Relations industry, she has created two successful award-winning companies, established two nonprofit organizations, published 29 books, the largest collection of Latina stories in a book anthology series in the world, and held events in four continents.  She has received over 30 awards for her contributions and business acumen.
Jacqueline is currently the CEO of award-winning JJR Marketing, one of the fastest-growing top marketing and public relations agencies in Chicago, and Fig Factor Media, an international media publishing company that helps individuals bring their books to life. Jacqueline is also the Founder of The Fig Factor Foundation, a not-for-profit organization dedicated to giving vision, direction, and structure to young Latinas ages 12-25 as well as the President of Instituto Desarrollo Amazing Aguascalientes, the first youth center in Calvillo, Aguascalientes, Mexico, offering various hands-on experience, courses, and global connections to support the local troubled youth in defining their dreams.
Jacqueline currently serves as a board member for the The Fig Factor Foundation, the Alumni Executive Board at the College of DuPage, LovePurse and the World Leaders Forum.  She is a recent graduate of the DePaul University Women Entrepreneurship Cohort 3 and the Stanford University Graduate School of Business, Latino Business Action Network Cohort 11. She represents the 2.6% of women entrepreneurs with over seven figures in the United States.
Jacqueline is one of the very few Latina sports airplane pilots in the United States and the founder of Latinas in Aviation global brand. She believes that "taking off is optional, landing on your dreams is mandatory."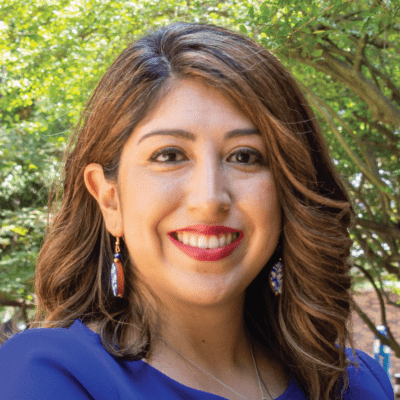 Dr. Camargo's Bio
Dr. Elsa Camargo is an assistant professor  of Educational Leadership and Policy Studies at the University of Texas at Arlington (UTA).  She holds degrees from Virginia Tech (Ph.D. in Higher Education) and the University of Illinois at Chicago (B.A. in English and Spanish and M.A in Hispanic Studies). Her research interests are in the areas of college access and success for minority students and career advancement of underrepresented faculty in higher education. Her research areas of expertise are in institution-wide diversity, inclusion and equity issues, organizational culture, and faculty.  Currently, Dr. Camargo is researching the experiences of Latino/a/x college students in the Nuevo South.  Prior to joining UTA, she was an assistant professor of Higher Education at the University of Arkansas and while there also served as Junior Research Fellow at the Office for Diversity and Inclusion.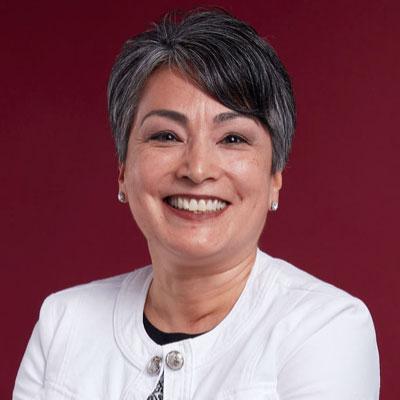 Lilia's Bio
Lilia is a mission-driven bilingual business and marketing strategist passionate about transforming how organizations can tangibly improve peoples' lives and society at large. She strives to inspire strategic solutions at the intersection of human behavior, rigorous data intelligence, creativity, equity, inclusion, and access to fuel positive financial growth.
For the past 25+ years, Lilia has worked with Fortune 500 companies including: P&G, Coca-Cola and Walmart to successfully market and advertise their brands while delivering amazing customer experiences. She has worked closely with C-suite and other senior executives to identify audience/marketplace insights, create a company's vision/brand purpose, create persuasive brand narratives and measure impact from both a business operations/financial and increasingly social impact perspective.
Over the course of her career, Lilia has specialized in researching and deeply understanding the needs of all types of diverse consumers and communities including U.S. Latino, Black, Chinese, Vietnamese, Korean, LGBTQ+ and Veterans. Based on this understanding, she has devised strategies to successfully engage these audiences by communicating the right messages in relevant channels/media to create meaningful brand connections and fandom.
Lilia is an outspoken advocate for underserved communities and currently serves on the National Board of Directors of The Hispanic Alliance for Career Enhancement (HACE) and Business and Professional People for the Public Interest (BPI). In addition, she strives to help BIPOC first-generation students graduate from college and is an adjunct professor at Columbia College of Chicago teaching Consumer Behavior and Brand Strategy.
Yadira's Bio
Yadira Enriquez is the Chief Financial Officer of Enriquez Produce, Inc., a wholesale produce distribution company named one of the 50 Most Powerful Hispanic Businesses in Illinois in 2022.  She brings a wealth of knowledge in human resources, team-building, communication, problem solving and business management.
Enriquez was recently honored to have been selected in the Negocios Now Latinos 40 Under 40, Class of 2021. She holds a bachelor's degree in International Commerce specializing in Agricultural Business from ITESM (Tec de Monterrey) in Mexico, a certification from the Stanford GSB: Stanford Latino Entrepreneurship Initiative Program and is currently earning her MBA at EGADE Business School of Tec de Monterrey.
She is proud to have grown up in Pilsen, her upbringing offering a unique perspective of the resilience and grit of the Mexican community in Chicago. These are foundational values she carries with her today, committed to development and growth not only for herself but for those around her, the organization and most importantly her team.
Mayra's Bio
Mayra's focus as a leader has been to guide and develop her team as well as to create systems that empower her organization to reach the highest levels of performance. Along with growing her business, Mayra understands and values the benefits of collaboration, mentorship and the need for constant learning. She has participated in a wide variety of programs and has been recognized by notable groups.