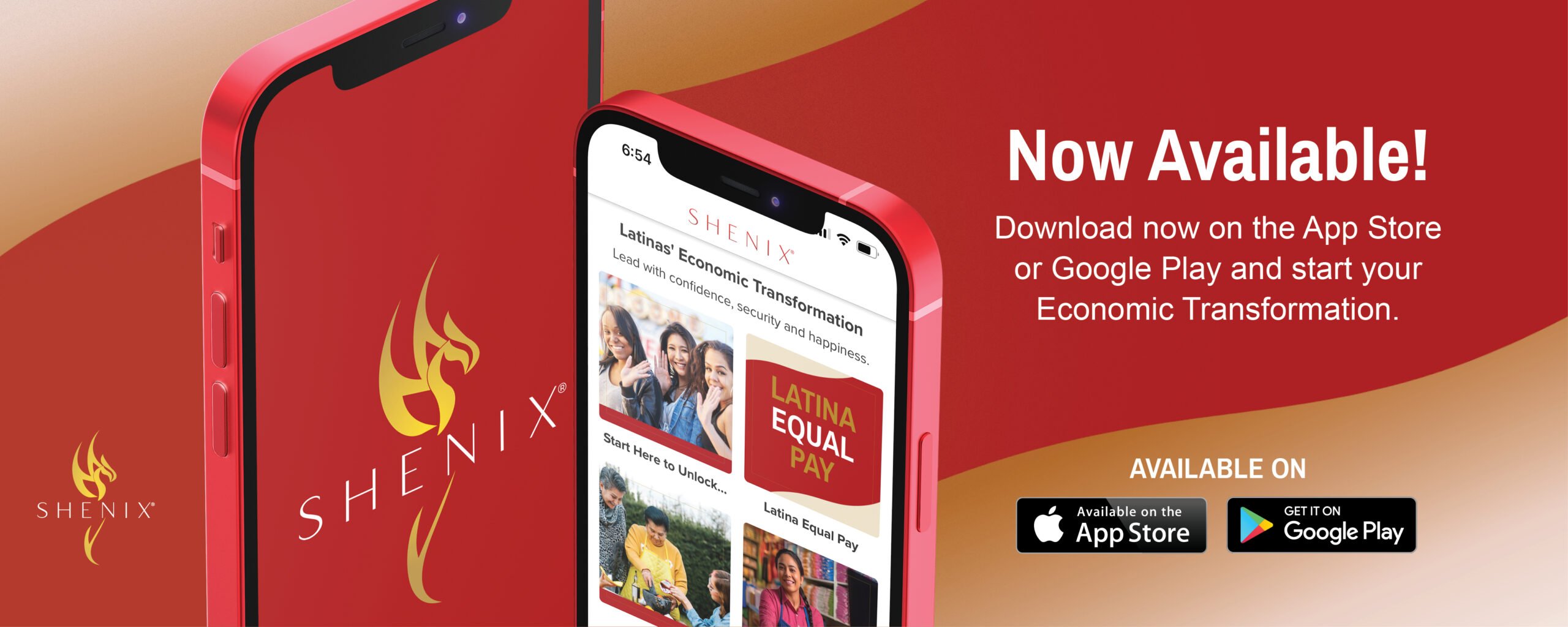 SHENIX® helps Latinas make the best-informed money decisions. Accelerate your economic and social transformation, meet your financial goals, including investments to open your business, buy a home, and plan for retirement.
I. FINANCIAL EDUCATION
Select content will be in Spanish, and delivered via recorded sessions, articles, and live webinars
Emergency fund, life insurance, Roth/IRA/401k/403b retirement savings, credit score, college savings, access to capital, portfolios
II. FINANCIAL RESOURCES
Budget. Built to better understand how money is being used and see ways to make improvements. It also creates awareness that a percentage of money should be saved in a bank account and for retirement. A new budget can be run each time salary changes.
Wealth Planning Tools for Individuals/Business Owners. Understand net worth, debt-to-income ratio, to better understand ability to manage monthly payments before borrowing money.
English/Spanish-speaking Financial Advisors. Available to help with Roth IRAs, IRAs, SEP IRAs, 401k, personal portfolios.
III. PROFESSIONAL GROWTH
Access to job opportunities, career development resources, professional coaches.
Career Leadership Development Programs available along with salary negotiation resources and professional coaches.
Latina Business Program (pitch for funding, access to capital, develop growth strategy)
It's easy to join, get a FREE Budget!

Set Up Profile
Users can select the investment services they need and answer a short survey that tell us more about their financial and career goals.

Get Your FREE Customized Budget
Immediately after the survey, users get a customized budget recommendation from our staff.

SHENIX® Takes Care of the Rest
We use the survey information to give you the option to be matched with an English and Spanish-speaking financial advisor and/or career coach. No purchase is necessary.
*No credit card necessary.
Learn with SHENIX®
Sample this great content and more will be available in the app soon!
• Webinars
• Empowering financial information
• Inspirational articles
• Get the latest information on Latinas in business
• Career advice
• More!
SHENIX® FREE P

lan Options
INDISPENSABLE
Quick sign up and access to financial and career info.
For Latinas wanting to learn at their own pace.
✔️ Individual taxable account (no IRA)
✔️ One-on-one sessions with financial advisor or career coach
FREE
JEFA
More personalization guidance and support.
For Latinas ready to accelerate transformation.
Includes everything from Indispensable and:
✔️ Access to IRA/ROTH accounts
✔️ Personalized retirement advisory services
✔️ Guidance on how to invest a 401(k)
✔️ Support for IRA transfers or 401(k)/403(b) rollovers
FREE
EJECUTIVA
Customized investment accounts for your money goals.
For Latinas optimizing their financial and career futures
Includes everything from Jefa and:
✔️ Up to four customized investment accounts for each of your money goals
✔️ Sessions with a financial advisor or career coach
FREE
*No credit card necessary.